Last Updated on August 19, 2019 by Michael
By Lola of Lola's Travels ~ When I think of Boston, the first things that come to mind are Harvard, Paul Revere & the Boston Tea Party. There is so much history here and those few things are just the start of an exciting visit. Luckily, there are many historically significant and interesting free things to do in Boston!
1) Harvard Yard & Harvard Square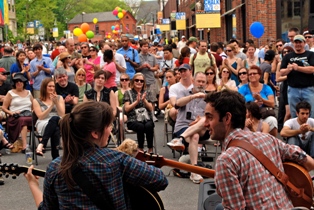 Boston is home to more than 60 colleges and universities but Harvard University in Cambridge has to be its most well-known. Founded in 1636, Harvard is the oldest university in the United States. Strolling through the grounds and the famous Harvard Yard should be a must on your list of freebies when visiting Beantown. Harvard even offers a free mobile app for smartphones to share with you the historical background of the University. After visiting the storied grounds of Harvard, you should go into Harvard Square just to sample a taste of the energy of Cambridge with all its street performers. Even though both are not technically in Boston, you can easily access Harvard & Harvard Square by the 'T' metro system or by crossing over the Charles River at the Massachusetts Avenue bridge.
2) Boston Freedom Trail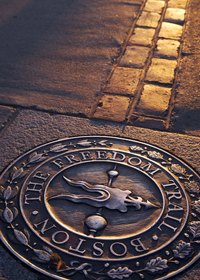 The most famous Boston walking tour is the Freedom Trail. This 2.5-mile red-brick walking trail is easily navigable on your own and takes you past 16 nationally significant historic sites. Just follow the red-painted line from the Visitor Information Center in the Boston Common to see sights such as important cemeteries, Faneuil Hall, Paul Revere's house, the Old North Church and the Old South Meeting Hall, where patriots planned the Boston Tea Party. Markers along the trail tell the story of the American Revolution and our nation's early years. It's one of the most popular free things to do in Boston.
(Editors's Note: If your travels take you to Philadelphia, check out the Philadelphia Liberty Trail.)
3) Boston Common & Boston Public Garden

Boston, known as a "city of firsts", claims these two spots as the first public park & public botanical garden in the United States. The Boston Common was originally intended for military training and a place for grazing cattle. Now its 50 acres are a retreat for residents and visitors. The Boston Public Garden remains virtually unchanged since inception and is a place where people go to enjoy the Lagoon, Swan Boats, gorgeous fauna, and more. Children, especially love the duckling statues of Make Way for Ducklings fame.
4) Museum of Fine Arts – MFA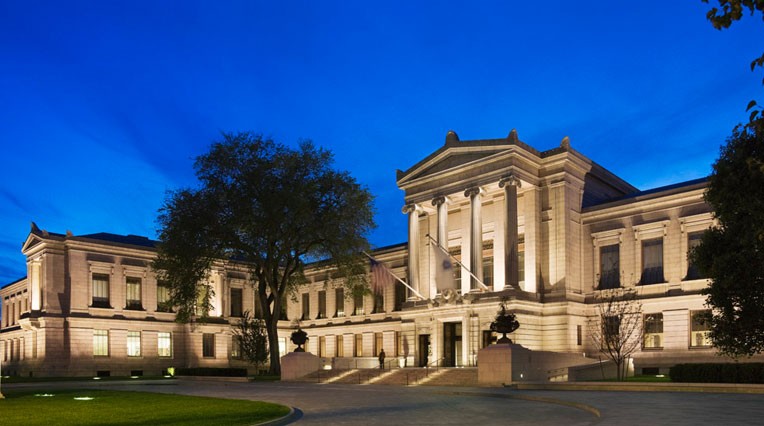 Boston's recently renovated Museum of Fine Arts is home to nearly 450,000 pieces of artwork. Free admission to one of the most comprehensive exhibitions in the world can be had on Wednesdays after 4 p.m. Youth ages 7-17 are always free on weekdays after 3 p.m., on weekends, and on public school holidays. The museum also offers Free Community days throughout the year which you can find on their website.
5) Samuel Adams Brewery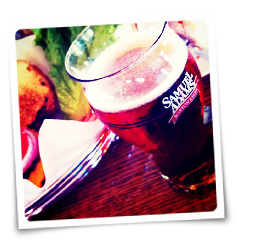 Boston may have been put on the map by its infamous 'Tea Party' but the local drink of choice today is Sam Adams Beer. You can tour the Samuel Adams Brewery to learn more about Samuel Adams – the patriot & brewer – as well as experience the beer brewing process. Tours are offered every half hour Monday-Thursday and Saturday starting 10 am until 3 pm and Fridays 10 am until 5:30 pm. Although open to all ages, ID is required for tasting.
More free things to do in Boston
6) Massachusetts State House – Explore the oldest building on Beacon Hill. Although you must schedule your visit in advance, admission & the tour to this 23-carat gold-domed building are free, weekdays from 10am to 3:30pm.
7) Boston Public Library – The first free municipal library in the US, the Boston Public Library features tours highlighting the architecture of Charles McKim and Philip Johnson as well as works of famed sculptors and painters. The Art and Architecture Tour is offered on Sundays at 2 pm, Mondays at 2:30 pm, Tuesdays and Thursdays at 6 pm and Wednesday, Friday and Saturday at 11 am.
8) Old North Church – Boston's oldest church, built in 1723, is a historical landmark of major significance. Here you can view the steeple where the two lanterns were hung that signaled Paul Revere to take his famous ride, and sparked the American Revolution. Open year round but hours vary.
9) USS Constitution – Tour the oldest commissioned warship still operating in the world. Open every Tuesday-Sunday 1oam – 4pm. Last tour of the day starts at 3:30pm.
10) North End & Beacon Hill Neighborhoods – Stroll through the North End to experience Boston's Italian culture and sample some authentic treats from the many Italian bakeries. In historic Beacon Hill you can get a sense of the Brahmin society of Boston. Wander down narrow cobblestone streets to discover the many little gold signs that indicate a famous resident or a historically significant event.

BONUS FREEBIE
For summertime visitors, The Hatch Shell is an outdoor venue located next to the Charles River that hosts a variety events. During the summer months, there are free concerts and other live events as well as movie screenings, known as Friday Flicks on the Esplanade. This is the location of the big Fourth of July concert & fireworks celebration – also free!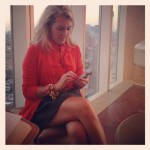 Lola blogs at Lola's Travels – A sassy, fun-loving, and flirtatious traveler, Lola has a flair for finding adventure and making new friends. A typical Lola trip is only a few days, so she's a master at getting the most out of her getaway. A Frommer's guide this is not, but Lola does spotlight exceptional places to stay, eat, shop and play in a playful, yet informative way.
https://www.changesinlongitude.com/wp-content/uploads/2012/11/Boston-waterfront.jpg
733
1100
Guest
https://www.changesinlongitude.com//wp-content/uploads/2019/08/ChiL-logo-120px-high-July-2019.jpeg
Guest
2012-11-08 06:45:43
2019-08-19 05:30:24
11 free things to do in Boston